The EMC TEST REPORT of INFARED HEATING LAMP
Contact us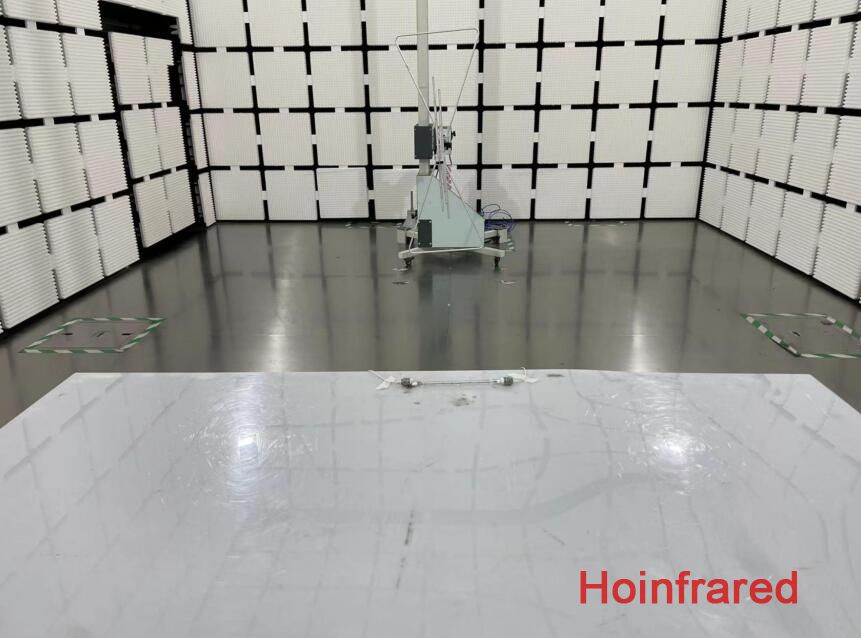 Model Number :
H23100500T, H23100500C, H226001000T, H226001000C
Test Standard:
EN IEC 55015:2019/A11:2020, EN 61547:2009
EN IEC 61000-3-2:2019/A1:2021, EN 61000-3-3:2013+A1:2019
EN 61000-4-2:2009, EN IEC 61000-4-3:2020, EN 61000-4-4:2012, EN 61000-4-5:2014+A1:2017, EN 61000-4-6:2014, EN 61000-4-8:2010, EN IEC 61000-4-11:2020
Model Difference :
The model are same except for size and wattage
Power Supply :
Input:AC 230V, 50-60Hz
Test Procedure:
The EUT is put on the ground and connected to the AC mains through a Artificial Mains Network (AMN). This provides a 50ohm coupling impedance for the tested equipment. Both sides of AC line are checked to find out the maximum conducted emission levels according to the EN 55015:2019+A11:2020 regulations during conducted emission test. The bandwidth of the test receiver (R&S Test Receiver ESCI) is set at 10kHz. The frequency range from 150 kHz to 30 MHz is investigated.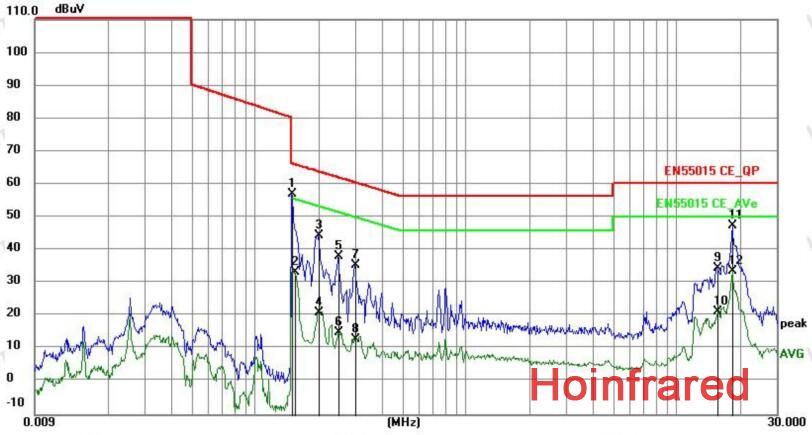 EUT PHOTOGRAPHS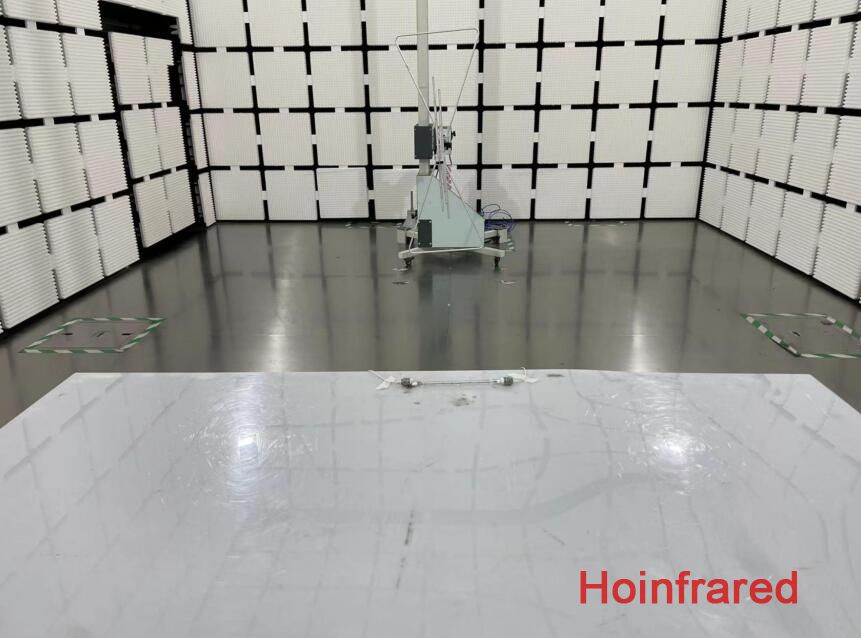 For more information, please contact me(Aslon@hoinfrared.com)
---
Recommended Products