What are the characteristics of Graphene heating tubes?
Contact us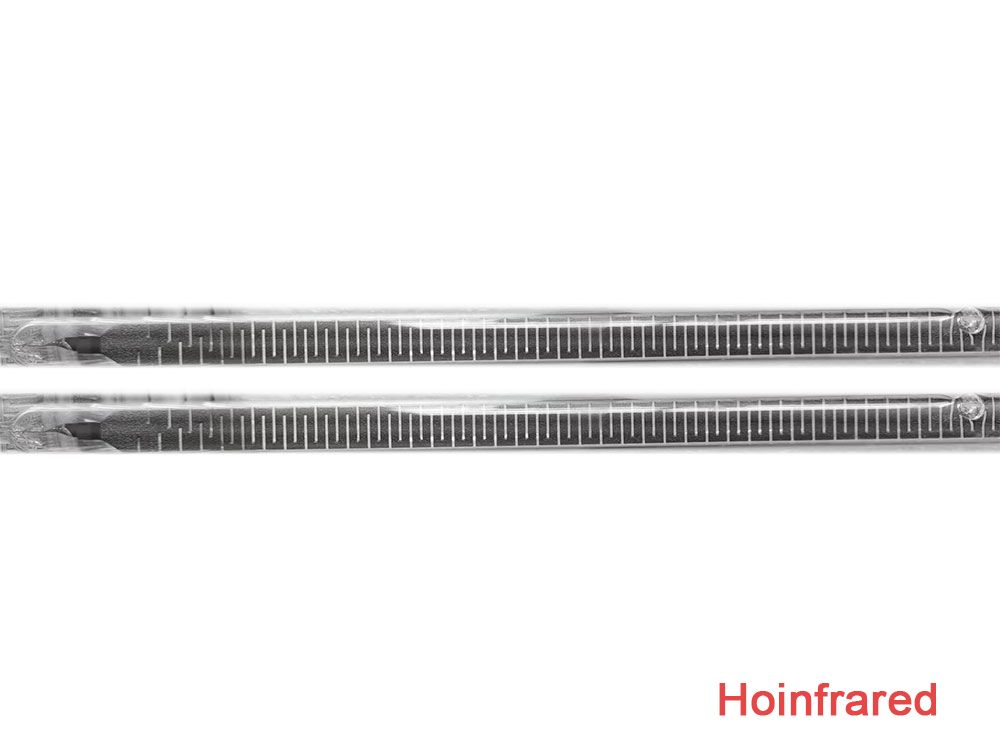 Graphene heat tubes have advantages such as high heat conversion efficiency, ultra-low power consumption, and high stability. Our Graphene heat pipes are prepared through three high-temperature carbonization processes and graphitization at 2800 ℃, making them safer to use.
You can contact us for more information(aslon@hoinfrared.com)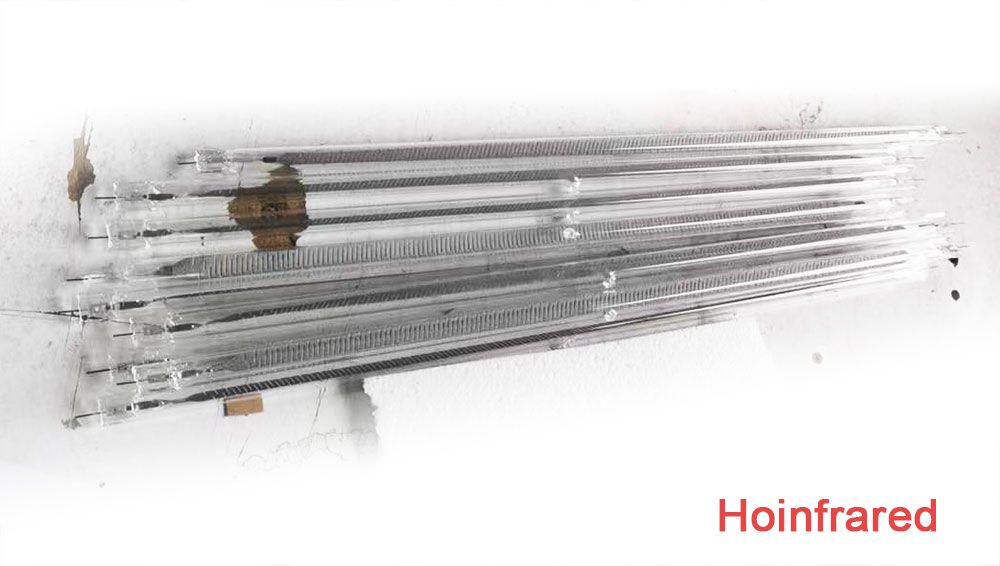 Performance characteristics
1. Stable electrical performance
After the infrared graphene heating lamp is powered on, it will radiate infrared energy that can heat the material. The infrared radiation wavelength of the far infrared radiation heating lamp tube is 4-16 μ M (medium wave). Mainly used in high infrared heating technology, it heats workpieces with high density, high energy, and high intensity radiation. It is suitable for modern production processes with high output and high quality requirements. During frequent startup, shutdown, and long-term continuous work, the power is stable within a certain tolerance range, without any instantaneous power impact.
2. High thermal efficiency, saving over 30% energy compared to ordinary metal heat generators, and extremely fast heating speed
Graphene has the characteristics of rapid temperature rise, small thermal hysteresis, uniform heating, long heat radiation transfer distance, and fast heat exchange speed. During the working process, the luminous flux is much smaller than that of the electric heating tube of a metal heat generator, and the electric heating conversion efficiency is as high as 98% or more (that is, if you use a 1000W ordinary electric heating tube, it only needs 700W when using a graphene electric heating tube). After turning on the power supply, the heating speed is extremely fast. In 1-2 seconds, the body already feels hot, and the surface temperature can reach 300-700 degrees Celsius in 5 seconds.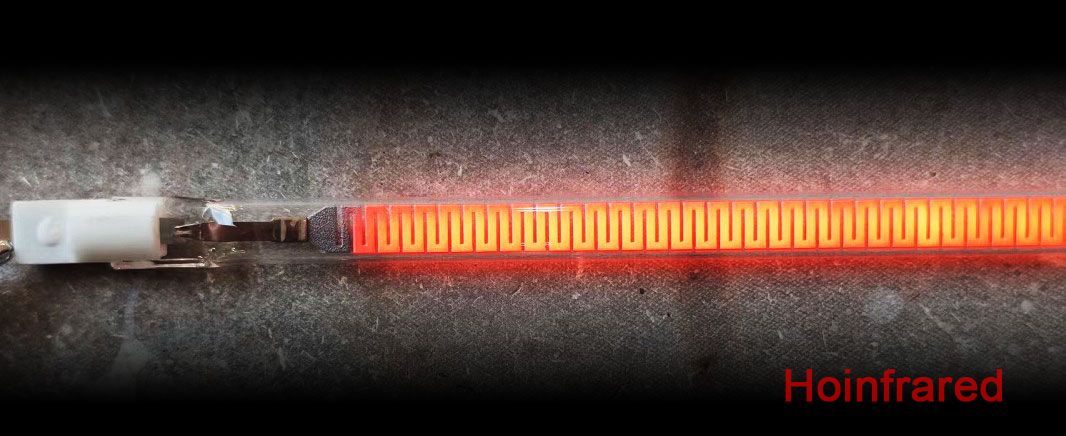 3.Combination of far infrared and practicality
The energy emission mode of infrared graphene heating lamps is mainly based on far infrared radiation, with the far infrared radiation efficiency reaching over 80%, reaching a level unmatched by other far infrared heating tubes so far. Especially in the application of industrial far infrared equipment, the performance is more superior.
4.Long service life
The infrared graphene heating lamp has a service life of between 8000 and 10000 hours. During frequent startup, shutdown, and long-term continuous operation, the heating body has no oxidation and breakdown phenomena, and the heating light color is uniform, and the inside and outside of the tube wall are clean.
5.No Electromagnetic field
Unlike metal heaters, graphene sheets have their own characteristics, which completely avoid the generation of electromagnetic fields. The application of paint baking equipment avoids the uneven surface of traditional paint, further improving the quality and quality.
Wide range of uses and strong applicability. It can be widely used in heating, drying, solidification, dehydration, and heating equipment for various drying channels, drying rooms, and ovens in electromechanical, chemical, electronic textile, printing and dyeing, plastics, printing, grain, food processing, medical hygiene, leather, and other fields.
---
Recommended Products