Carbon Infrared Heating Lamp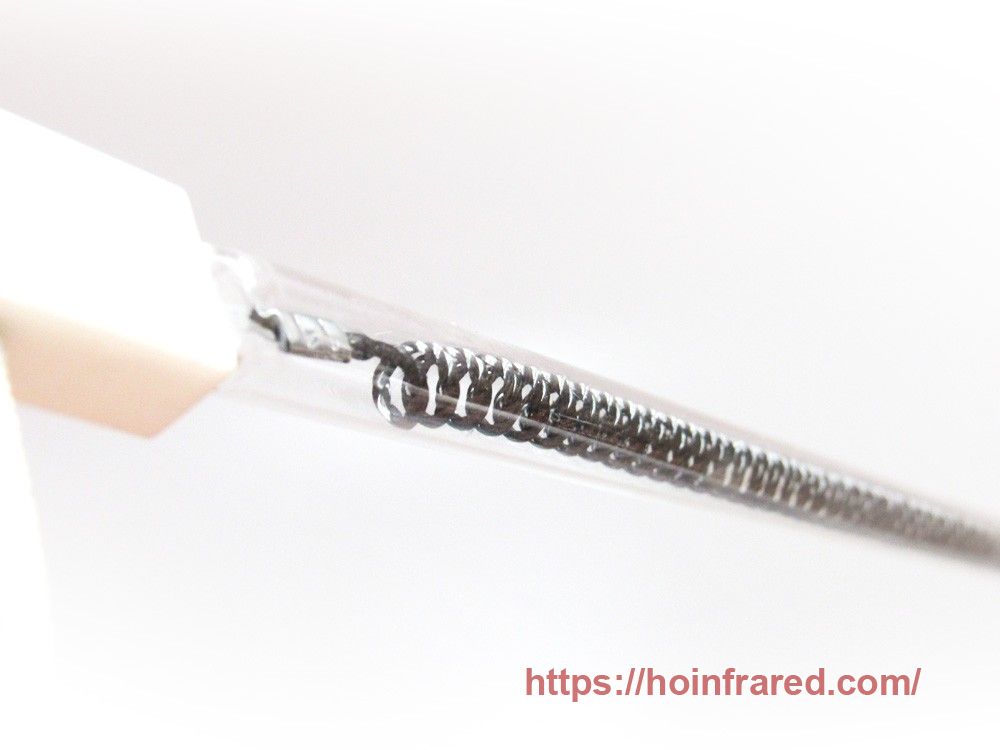 Customized!
Please submit your email
Features
The carbon fiber heating element is a kind of pure black material, which has the advantages of rapid warming, tiny thermal hysteretic, even heating, far distance of heat radiation transfer and quick speed of heat exchange. It's average life is 6000 hours and the luminous flux is far less than the mental electric heating tubes.The electric conversion efficiency can reach more than 95%. It can heat in 1 or 2 seconds and after 5 seconds, the surface temperature can reach 200-700℃. Under the condition of same power and volume, compared with other mental or ceramic electric heating tubes, the carbon fiber quartz electric heating tube spends less time to reach the rated temperature.
Advantages
1. Best Directional heating radiation.
2. Fast response 1-2 seconds response time.
3. Good quality quartz tube with superior thermal stability
4. Excellent heating efficiency.
5. Ceramic end cap.
6. We can customize them for you, from 200w-6000w / 120v-480v.

A wide range of applications
Printing industry: glue and ink drying, curing;
Glass industry: glass annealing and drying;
Shoe industry: glue activation dry;
Furniture industry: fast drying;
Rubber industry: plastic softening, molding and cable production;
Photovoltaic industry: sintering, substrate drying, spray preheating;
Automotive Industry: Complete Car Painting Drying and Local Paint Repair;
Textile industry: fabric preheating, drying, pressing and adhesive activation;

SAFETY PRECAUTIONS :
1. Components are allowed to work under the following conditions:
A. The relative humidity of the air is not more than 95 percent.
B. There is no flammable, explosive, corrosive gas and conductive dust in the surrounding environment.
C. Without violent impact and vibration;
D. The working voltage should not be greater than 1.1 times the rated value, and it can also be effectively grounded.
E. Insulation resistance ≥ 1MΩ Dielectric strength: 2KV/1min.
2. The electric heating pipe should be well positioned and fixed. The electric heating pipe is generally equipped with corresponding metal pipe clamps and ceramic pipe clamps according to the porcelain seats at both ends.
When the operating temperature exceeds 200 degrees Celsius, a high-temperature wire and screw connection that withstands 400 degrees or more is used.
3.Insulating material of infrared electric heating tube The quartz glass is a brittle material. When installing and using it, it should be safe and use it according to the specific conditions of the heated object.
Take necessary protective measures to avoid mechanical damage